Buy Ledger S Nano (Update: May 2018)
A very simple way to create your Bitcoins keep right
If you own Bitcoins, is to store and protect your responsibility.
Ledger Nano is extremely safe, Thanks to the highest safety standards, used by banks. In case of loss or theft of your Ledger Nano can be backed up and restored your account. You can use your ledger Nano with any computer, PC, use Mac or Linux. Each user can install the ledger Nano and use any technical expertise.
a Wallet, tailored to your needs
You can use your ledger Nano, your Bitcoins offline store and / or carry out everyday online payments.
Ledger S Nano experience / review Pro
+ place 1 beim Bitcoin Wallet Privacy Rating Report 2016
+ Cheap hardware Wallet
+ Easy to use and setup
+ Supports multiple Altcoins
+ Running Open Source Apps in complete isolation
+ Can also be used with Android smartphones via an OTG cable
+ FIDO / U2F compatible with the secure login on the Internet
+ Own display and keyboard as the second factor Google
Against:
- Chrome or Chromium is provided
- limited space for apps (see review)
features
simplicity The management interface for your Bitcoin account is a Google Chrome application - easily accessible and user-friendly
Backup & restoration In case of loss, you can use the Ledger nano on any ledger Wallet (Nano S or another) or other compatible solutions (BIP-39) restore
USB port The Ledger Nano can be combined with standard USB ports on the PC, Mac, and Linux connect. He can also use the phone, with a USB adapter (OTG), be used.
Design & equipment The Ledger Nano is small, aesthetic and easy. It was developed in France, mounted and comes with many extras.
safety Your bitcoins are blocked by a microchip and secured by a pin code. Transactions to be reviewed by an anti-malware second-factor
Convert your Kryptos by Ledgerwallet
If you order your Ledgerwallet, we recommend the app "BitcoinChange" available for iOS and Android to convert your cryptocurrencies.
The Ledgerwallet offers no direct way, to swap or crypto currency into another without a public Exchange (Börse) to use.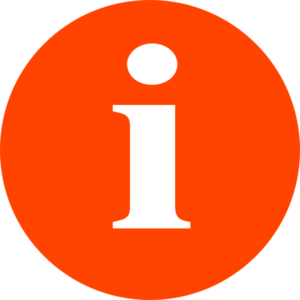 example: You now have Ethereum in Ledgerwallet. But suddenly crashes Ethereum and you want to e.g.. Change Bitcoins. Then BitcoinChange is ideal!
advantages:
They remain completely anonymous during crypto exchange
Their private circuits remain the same to you
No risk of chopped Exchanges
No lengthy KYC and registration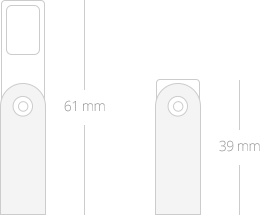 DIMENSION & WEIGHT
size: 61mm x 12mm x 4mm.
Weight: 5,87g.
COMPATIBILITY
Windows, Mac, Linux, or Chrome OS. A USB port is required for your Nano Ledger.
SMARTCARD & CONNECTOR
connection: USB Typ A.
certification level: CC EAL5+.
lifespan: 30 years / 500.000 write cycles.
MATERIALS
Nano: brushed stainless steel, Plastic and silicon. Armband: silicone.
Ledger Wallet integration:
Bitcoin
Ethereum
Litecoin
Fido U2F

Dogecoin
Zcash
Dash
layers
The Ledger nano S operates Ledger Apps (free google Chrome applications) but you can also use other compatible software-wallets from the following list:
Ledger Wallet Bitcoin
Ledger Wallet Ethereum
Copay
Electrum
Mycelium
MyEtherWallet