Ledger Nano X mit Bluetooth
Only ✅ 1-2 Day Shipping
✅ Bluetooth
✅ 100+ Coins
✅ Smartphone App
✅ 10% with code: MH99WBR
Click here, if you interest in the 40% have cheaper Nano S. Otherwise, the new Nano X with Bluetooth is the right place for you! The sales figures are impressive and safety at the highest level.
Exchanges are risky, quietly with the ledger, you can sleep peacefully.
Ledger X Nano experience / review Pro
Pro:
+ Cheap hardware Wallet
+ Easy to use and setup
+ Supports multiple Altcoins
+ Running Open Source Apps in complete isolation
+ Can also be used with Android smartphones via an OTG cable
+ FIDO / U2F compatible with the secure login on the Internet
+ Own display and keyboard as the second factor Google
Against:
- Chrome or Chromium is provided
- limited space for apps (see review)
Ledger Nano X mit Bluetooth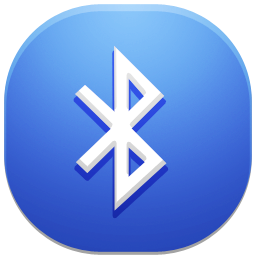 Ledger Nano X is extremely safe, Thanks to the highest safety standards, used by banks.
In case of loss or theft of your Ledger Nano can be backed up and restored your account. You can use your ledger Nano with any computer, PC, use Mac or Linux. Each user can install the ledger Nano and use any technical expertise.
a Wallet, tailored to your needs
You can use your ledger Nano, your Bitcoins offline store and / or carry out everyday online payments.
Bluetooth
Memory for up to 100 Kryptwährungen
Ledger Live Mobile for your Smartphone
Proven security mt BOLOS and CC EAL 5+ chip
DIMENSION & WEIGHT
size: N/A
Weight: N/A
COMPATIBILITY
Windows, Mac, Linux, or Chrome OS. A USB port is required for your Nano Ledger. Bluetooth 2.0 or higher.
SMARTCARD & CONNECTOR
connection: USB Typ A.
certification level: CC EAL5+.
lifespan: 30 years / 500.000 write cycles.
MATERIALS
Nano: brushed stainless steel, Plastic and silicon. Armband: silicone.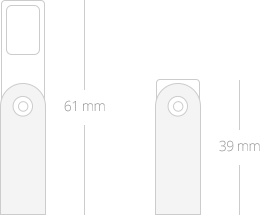 Supported Coins (And 100+ Further):
Bitcoin
Ethereum
Litecoin
Fido U2F

Dogecoin
Zcash
Dash
layers