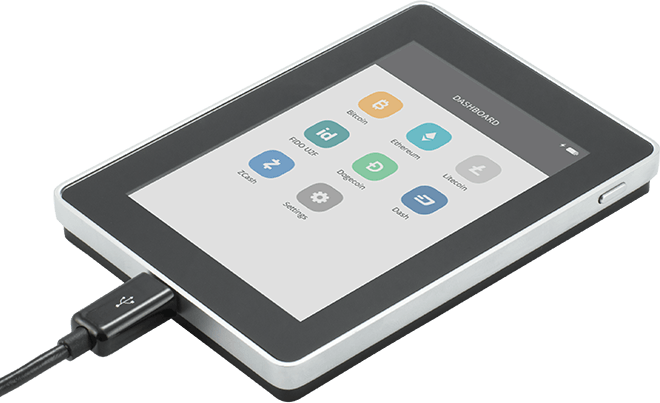 Ledger Wallet
The mothership hardware Wallets for Ethereum, Bitcoin & Co.
The Ledger Blue is the most advanced hardware security equipment on the market. He runs several applications and packaged enterprise-level encryption capabilities in a lightweight, handy handheld device, Designed and manufactured in France. The Ledger Blue wrapped around safe material, equipped with a touch screen and has USB & Bluetooth interfaces.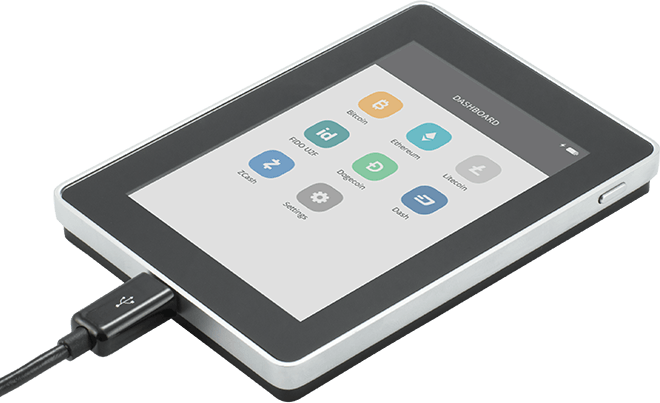 Ledger Wallet Blue
A Powerful and flexible hardware Wallet
The Ledger Blue is the latest product of Ledger, the results of more than two years of research and development. This high-end device embeds a large touch screen, to transactions and complex intelligent contracts to manage certain. its sleek, but robust housing encloses the best-in-class technology, on the platform block Chain Open Ledger (CAKES) is constructed, a powerful and flexible operating system.
Equipped with hardware features
The Ledger Blue is based on a dual-chip architecture, integrates the ST31 a Secure Element and an STM32, thereby achieving a completely isolated environment. Even the hardware Wallet features an LED backlight, Color touch screen is easy to navigate. It is powered by a LiPo battery and communicates with USB- or Bluetooth * -devices.
Designed for various security apps
Thanks to its modular architecture of the ledger Blue more dedicated partner leads apps in full isolation over the firmware. The strong security model allows, add new crypto currencies or Apps, without danger, affecting the Master Seed. The transaction integrity by WYSIWYS paradigm (What you see, is what you sign) guaranteed. The flexibility of the device enables the use of company planes: With all major crypto libraries, which are embedded in the firmware, any type may be assisted by block Chain.
features
full flexibility With integrated Bluetooth and USB, the ledger can Blue work with any computer and smartphone
Color touch screen The Ledger Blue features a color display with touch screen function, with anti-scratch glass, enveloped in a strong cover
Multi-App A dashboard applications are accessible, which are thanks to the advanced operating system easy to install.
safety Your confidential information will never be released. These are strongly backed up to a secure element, which is additionally blocked by a PIN code.
fuse & Restoration The configuration of the ledger Blue is secured on a recovery Sheet. Easy recovery on any ledger device or compatible Wallets
safety
The Ledger Blue is based on a dual-chip architecture (ST31 / STM32). The firmware integrity is ensured by cryptographic certificate. The Ledger Blue ensures, that you can only access your apps, by a device when unlock your 4 to 8 digit PIN code Confirm.
The initialization or restoration of Master Seeds done completely from the secure environment on the ledger Blue. Your cryptographic secrets are never exposed to the outside world.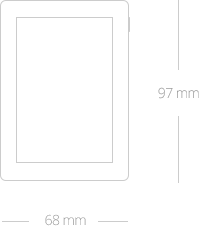 DIMENSION & WEIGHT
Size: 97mm x 68mm x 10mm.
Weight: 90.0g.
COMPATIBILITY
Windows (7+), Mac (10.9+), Linux or Chrome OS. Requires Google Chrome or Chromium, and one USB port to plug your Ledger Blue.
MICROCONTROLLER & CONNECTOR
Connector: USB Type Micro-B.
Certification level: CC EAL5+.
Chips: ST31G480 (secure) + STM32L476.
MATERIALS
Zamak (frame) and Plastic (case).
Contains Neodymium magnets.
Payment can possibly. be handled as ledgerwallet by a partner, the customs duties are touted before buying.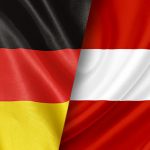 Payment can possibly. be handled by a partner like Bitconsult. as a Swiss, The products are then shipped directly from the Bitconsult a camp in Switzerland, exempt from customs duties!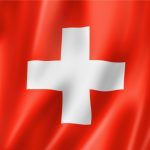 Ledger Wallet integration:
Bitcoin
Ethereum
Litecoin
Fido U2F

Dogecoin
Zcash
Dash
layers
The Ledger Wallet blue operates Ledger Apps (free google Chrome applications) but you can also use other compatible software-wallets from the following list:
Ledger Wallet Bitcoin
Ledger Wallet Ethereum
Copay
Electrum
Mycelium
MyEtherWallet